SPACE USE
Thank you for your interest in the facilities at Neighborhood Church! Our campus has been through a total renovation and we are excited to be open again for space-sharing and collaboration in the community!

We are excited to welcome the community to our space. The church hopes that our physical building will be a vibrant, thriving, and adventure-filled space for use in collaboration with the community.
INTERESTED IN SHARING SPACE WITH US?
Fill out the online form to let us know that you're interested. Once we receive your inquiry, we'll follow up to discuss availability and explore specifics.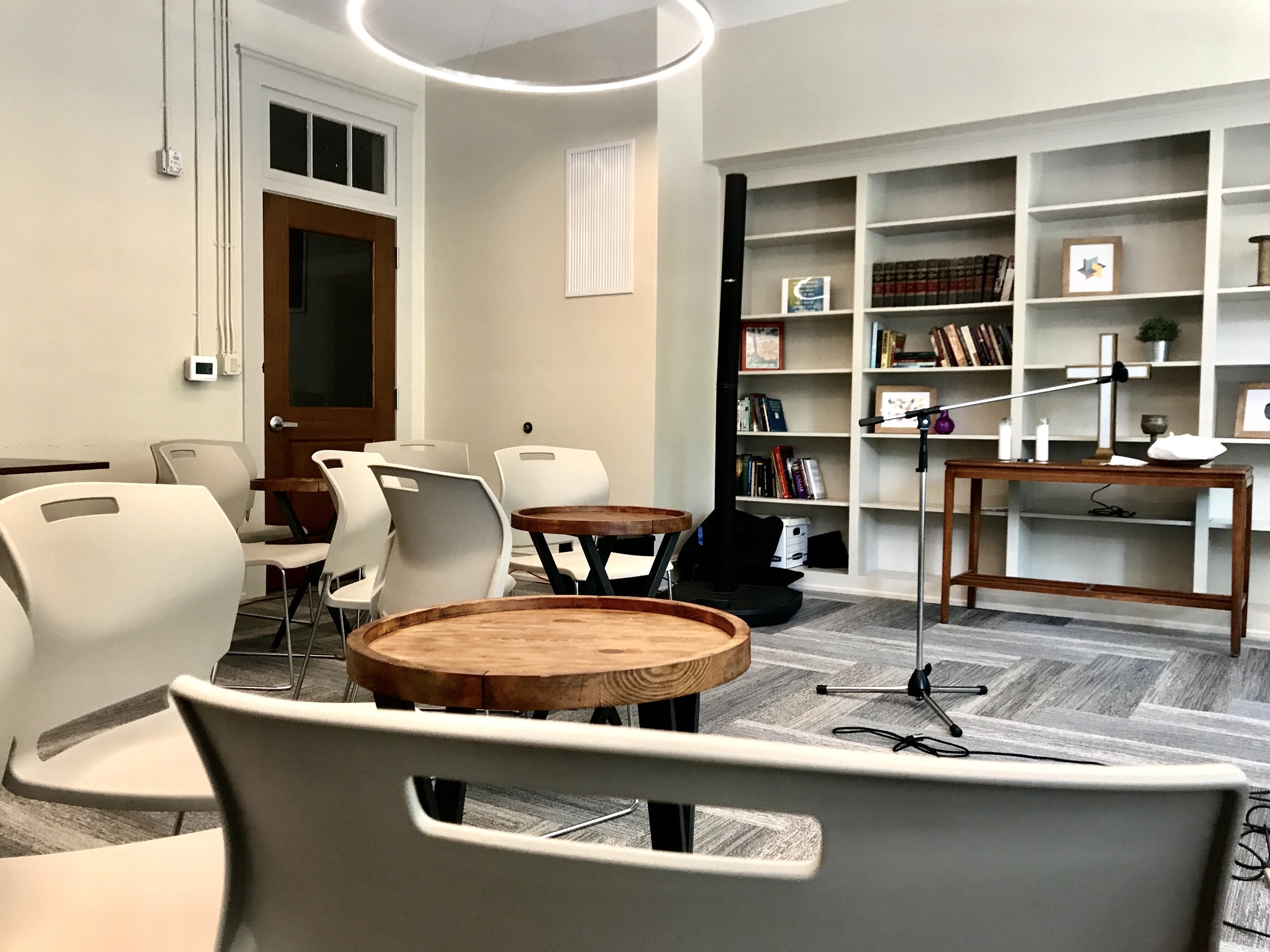 WANT TO SEE YOUR SPACE OPTIONS?
We offer a variety of options and configurations, from small meetings to large programs, single-use to recurring reservations, classroom and workshop to full performance venue, and more. Our spaces are neutral and multi-purpose, and can accommodate many types of functions and events.
WANT TO KNOW IF IT'S IN YOUR BUDGET? (SPOILER ALERT: IT IS!)
Our commitment to community-building includes a variety of fee structures and a range of ways to covenant with us. Find out more about rates and space use policies.